This will require a persistent focus on 10 key priority areas.
Supporters
Jane Ashcroft CBE
Former Chief Executive Anchor Hanover
Jane Ashcroft was Chief Executive of Anchor (formerly Anchor Hanover) from 2010-2022, joining from BUPA and Care First. She is a founder of ARCO and is currently Vice Chair. Jane was also recently Vice Chair of the National Housing Federation which represents housing associations in England. She was awarded a CBE in the 2013 for services to older people.
Lilian Greenwood
Labour MP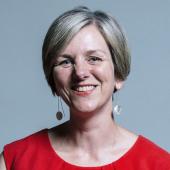 Lilian Greenwood has been the MP for Nottingham South since 2010. She was previously Shadow Secretary of State for Transport and a Minister in the Department for Transport. Lilian has also been an Opposition Assistant Whip and member of the Liaison and Transport select committees. Before entering Parliament, Lilian was a regional official for the trade union, UNISON, representing public service workers and campaigning on a range of issues including equality, improving pensions, increasing funding for the health service and workers' rights.
Lord Tebbit
Conservative Peer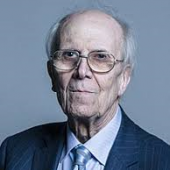 Lord Tebbit is a life peer and former Conservative MP. He served in the Cabinet as Secretary of State for Employment, Secretary of State for Trade and Industry, Chancellor of the Duchy of Lancaster and Chairman of the Conservative Party. He was MP for two Essex constituencies, representing Epping from 1970 to 1974 and Chingford from1974 to 1992 and has since sat in the House of Lords. He retired from the Cabinet to look after his wife Margaret who was left permanently disabled after the IRA bombing of the Grand Hotel in Brighton. 
Bruce Moore
Chief Executive Housing 21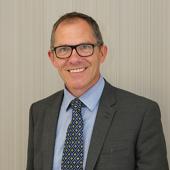 Bruce Moore became Chief Executive of Housing 21 in 2013 after serving as Chief Executive for Hanover Housing Group, Chief Executive of Wolverhampton Homes and Deputy Chief Executive of Anchor Trust. The former lawyer has a PhD looking at the differences in attitudes and expectation of the governance role of boards of housing associations and is currently studying for another on the priorities and preferences of Retirement Community residents. 
Baroness Gardner of Parkes 
Conservative Peer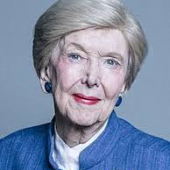 Baroness Gardner of Parkes was created a life peeress of Southgate in Greater London, and of Parkes in the State of New South Wales and Commonwealth of Australia, where she hails from. The former Westminster councillor was awarded the peerage after 20 years of community and local government work as a Conservative.
Bob Blackman 
Conservative MP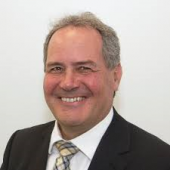 Bob Blackman has been the Conservative MP for Harrow East since 2010 and has been Joint Executive Secretary of the 1922 Committee since 2012. He was also the Greater London Assembly member for Brent & Harrow between 2004 and 2008 and is a former councillor.
Ian Byrne MP
Labour MP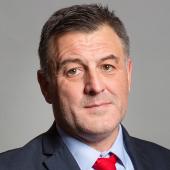 Ian Byrne has been the Labour MP for Liverpool, West Derby since December 2019. He is a Member of the Housing, Communities and Local Government and Environment, Food and Rural Affairs select committees. Prior to entering Parliament, Ian was elected as a councillor for Liverpool City Council. He has been influential in campaigns to secure better pay and working conditions for sub-contracted NHS workers, and co-founded Fans Supporting Foodbanks, a joint initiative by rival Liverpool and Everton football supporters to tackle food poverty in Liverpool. 
Phil Bayliss
Chief Executive Legal & General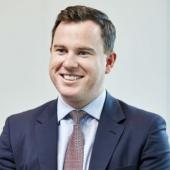 Phil Bayliss is Legal & General's CEO of Later Living and is responsible for heading up Legal & General (L&G) strategic investment. He led L& G's entrance into the sector in 2017, through the acquisition and establishment of Inspired Villages Group, providing much needed age-specific accommodation in out of town and rural settings. In May 2019, he launched a second later living business – Guild Living – the company's new urban concept.
Lord Blunkett
Labour Peer
David Blunkett was awarded a peerage in the 2015 Honours List, taking the title of Lord Blunkett, of Brightside and Hillsborough in the City of Sheffield. He was MP for Sheffield Brightside and Hillsborough from 1987-2015, and a member of Tony Blair's Cabinet for eight years from 1997. He served as Education and Employment Secretary, Home Secretary and Secretary of State for Work and Pensions. He is currently a Professor in Practice at the University of Sheffield, Chair of the Board of the University of Law and involved in a range of voluntary and charitable organisations locally and nationally.
Steve Allen 
Chief Executive Friends of the Elderly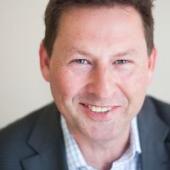 Steve Allen joined Friends of the Elderly as Group Chief Executive in 2014. He founded Prime Care Community Services, which provided award-winning home-care services to adults and older people throughout the south of England, exiting to a group of housing associations a decade later in 2013. He was Vice Chair of the United Kingdom Home Care Association (UKHCA), and immediate past Vice Chair of the Government's Coast to Capital Local Enterprise Partnership (LEP) where he chaired the Digital Catapult for Creative Industries and the region's Enterprise Zone. He is a Board member of the National Care Forum.
Peter Kyle
Labour MP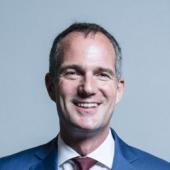 Peter Kyle was first elected as MP for Hove and Portslade in 2015. He sits on the Business, Energy and Industrial Strategy Select Committee, and chairs the all-party groups on Southern Rail, Further Education and Lifelong Learning. Peter has led campaigns in Parliament to protect victims of domestic abuse, reform family courts and lower the voting age to 16. Prior to his election Peter was deputy chief executive of ACEVO, the umbrella body for the voluntary sector, and head of youth employment charity Working for Youth. 
Lord Foulkes of Cumnock
Labour Peer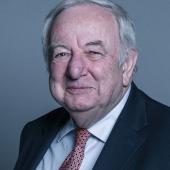 Rt. Hon. Lord Foulkes of Cumnock (George Foulkes) is a Labour Life Peer and Privy Counsellor. He was MP for Carrick, Cumnock & Doon Valley for 26 years (1979-2005) and a Member of the Scottish Parliament (MSP) from 2007-2011. He worked as Director of Age Concern Scotland before election to Parliament and has recently been Chair of Age Scotland for three years. He currently represents the UK Parliament on the Parliamentary Assembly of the Council of Europe (PACE) where he wrote the report on the Human Rights of Older People.
Chandra McGowan
Chief Executive Whiteley Village Trust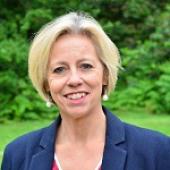 Chandra McGowan is Chief Executive of Whiteley Village Trust. The former  Occupational Therapist worked for many years in services for people with learning disabilities before studying for an MSc in Social Policy. She has worked across strategic planning, development and commissioning for social services, the NHS and the Audit Commission before being appointed Operations Director at Enham Trust, a provider of services to people with disabilities.
Giles Watling
Conservative MP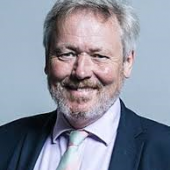 Giles Watling is the Conservative MP for Clacton. The former actor and director is best known for his role as the vicar in Carla Lane's sitcom Bread. Giles worked as a councillor and was elected MP in a 2017 by-election. He serves on the Board of Directors at the Royal Theatrical Fund.
Mick Laverty
Chief Executive ExtraCare Charitable Trust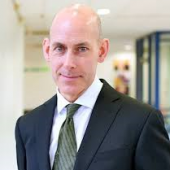 Mick Laverty, Chief Executive, ExtraCare Charitable Trust joined the not-for-profit organisation in 2016 to lead its ambitious £314 million development programme. Mick, a chartered accountant, was previously Chief Executive of the Student Loans Company, a government-funded 'digital exemplar' organisation that has seven million customers and distributes £15 billion per annum. He was also formerly Chief Executive of Advantage West Midlands, the regional development agency.
Dr Lisa Cameron
Scottish National Party (SNP) MP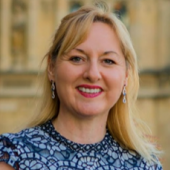 Dr Lisa Cameron has been the MP for East Kilbride Strathaven & Lesmahagow since 2015. In Parliament, Lisa has been Chair of the Disability All Party Parliamentary Group for the past five years and has recently become chair of the All-Party Parliamentary Group for Health. She was named Sense Parliamentarian of the Year 2020 for her work on disability and inclusion, and is a British Red Cross Kindness Champion. Lisa worked in the NHS as a Consultant Clinical Psychologist prior to election, with her NHS career spanning over 20 years.
Marsha de Cordova
Labour MP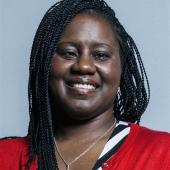 Marsha de Cordova has been the Labour MP for Battersea since 2017. Before her election to Parliament, Marsha was a councillor in Lambeth. She has held a number of prominent roles in the Labour Party since becoming an MP, including Shadow Secretary of State for Women and Equalities, and Shadow Minister for Disabled People. Marsha worked in the charity sector prior to entering politics, including founding South East London Vision, and leading on engagement and advocacy at Thomas Pocklington Trust.
David Williams
Chief Executive St Monica Trust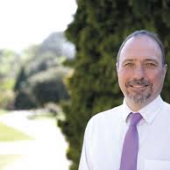 David Williams has been Chief Executive of St Monica Trust since 2014. He previously worked at Housing 21 for four years, first as a Head of Specialist Services before becoming Head of Strategy Development and moving to the Accord Group where he worked for three years as Executive Group Director Health, Care and Support.
Alex Sobel
Labour MP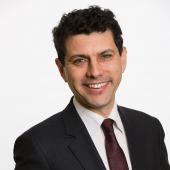 Alex Sobel is the Labour and Co-operative MP for Leeds North West. He sits on the Environmental Audit Committee, the Backbench Business Committee and chairs the All-Party Parliamentary Groups for Net-Zero, Video Games, Social Enterprise and West Papua. Prior to his election, Alex ran Social Enterprise Yorkshire where he supported groups and individuals in setting up social enterprises across the region. 
Derek Thomas 
Conservative MP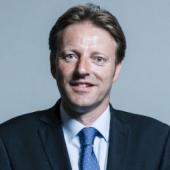 Derek Thomas was first elected as MP for West Cornwall and the Isles of Scilly (St Ives) in 2015. Derek sits on the Environmental Audit Committee and the Work and Pensions Select Committee and previously sat on both the Health and Social Care and the Science and Technology Select Committees. He is also Secretary for the Healthy Homes and Buildings Group. The former councillor trained as a mason and also set up an outdoor adventure project for young people which he still runs.
Leo Docherty 
Conservative MP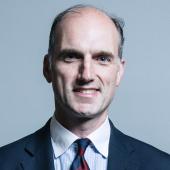 Leo Docherty has been Conservative MP for Aldershot since 2017 and previously served in the Scots Guards, as well as a councillor. He has worked in publishing and for the Conservative Party and is the author of Desert of Death (2007), a first-hand account of the war in Afghanistan.
Nick Sanderson
ARCO Chair & Chief Executive Audley Group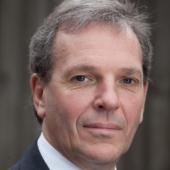 Nick Sanderson is Chief Executive of Audley Group and is ARCO's Chair. He is the founder and CEO of Audley Group the UK's largest developer and operator of luxury retirement villages which started in the 1990s. In 2016, Audley launched Mayfield Villages to provide the Audley offer at a more affordable price. Nick is a regular speaker at national and international conferences and a contributor to several publications.
David Hynam
Chief Executive Bupa UK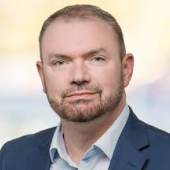 David Hynam became Chief Executive of Bupa UK in 2016 after joining as Transformation Director in the UK in 2014. He led Bupa's health and dental clinics before becoming General Manager of Bupa's UK Care Services business in 2015. Before joining Bupa, David was Chief Operating Officer and UK CEO for Friends Life.
Jim Shannon 
DUP MP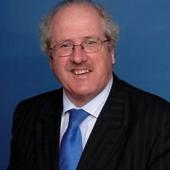 Jim Shannon MP (DUP) has represented Strangford, Northern Ireland, since 2010. He previously sat in the Northern Ireland Assembly from 1998 to 2010 as the Member of the Legislative Assembly (Northern Ireland) (MLA) for the Assembly constituency of Strangford, and is a former longstanding councillor.
Jeremy Porteus
Managing Director Housing Learning and Improvement Network (LIN)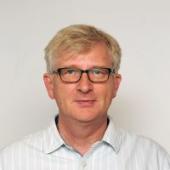 Jeremy Porteus, Managing Director, Housing Learning and Improvement Network (LIN) has over 25 years' experience at the forefront of policy and practice in UK housing for older and disabled people. Until 2011, Jeremy was the National Programme Lead for Housing at the Department of Health (DH), England, and set up LIN as an independent "learning lab", bringing together policymakers, commissioners and providers of housing, health and social care to test out new ideas and improve the housing-with-care choices for older and vulnerable people. 
Andrew Mitchell 
Conservative MP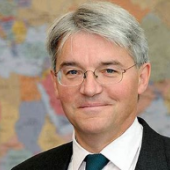 Andrew Mitchell is a long-serving Conservative MP, representing Sutton Coldfield, West Midlands, since 2001 and also Gedling, Nottinghamshire, from 1987 to 1997. He served in the Cabinet as Secretary of State for International Development from 2010 to 2012.
To pledge your support, or to find out more, please email ARCO's Director of Policy & Communications - James Lloyd - jameslloyd@arcouk.org