Speakers for this year's conference included:
Ellie Pyemont
Head of Membership & Operations, ARCO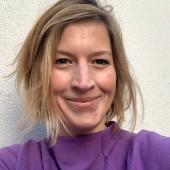 Ellie joined ARCO in January 2019 as Head of Membership & Operations, looking after all aspects of the organisation and developing ARCO's membership, sponsors and affiliates programmes. Ellie has a background in organisational and business development, and digital services delivery. Having spent over a decade as a frontline police detective, Ellie is passionate about the critical importance of good housing options for older people for health, wellbeing and security.
Sir Muir Gray CBE (Keynote Speaker)
Director, The Optimal Ageing Programme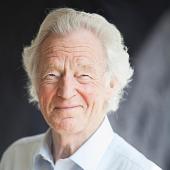 Muir Gray started his career at the City of Oxford Health Department in 1972, focusing on disease prevention, and developing a local, then national programme of work to promote health in old age, at a time before the implications of population ageing had been recognised. He developed a number of national initiatives, designed to prevent hospital admission and facilitate hospital discharge, publishing a report on the relationship between housing and poverty and the excess winter deaths and serving as Secretary of ASH Action on Smoking and Health He has also developed all the screening programmes in the NHS, for pregnant women, children, adults and older people and services to bring knowledge to patients and professionals including NHS Choices and the Centre for Evidence Based Medicine in Oxford. During this period he was appointed as the Chief Knowledge Officer of the NHS and was awarded both a CBE and later a Knighthood for services for the NHS. He set up the Centre for Sustainable Healthcare and the Oxford Centre for Triple Value Healthcare and has published a series of "How To" handbooks. He is a Visiting Professor in Knowledge Management in the Nuffield Department of Surgery, and a Professor in the Nuffield Department of Primary Care Health Sciences where he leads work on Evidence Based Medicine and Value He set up charities to promote urban walking and an Oxford based Centre for Sustainable Healthcare and works with NHS England and Public Health England to bring about a transformation of care with the aim of increasing value for both populations and His other mission is Living Longer Better through the prevention of frailty and dementia based on the evidence that ageing by itself is not a major cause of problems till the mid-nineties, setting up the Optimal Ageing programme at Oxford and publishing a book for people aged seventy called Sod 70 ! one for the younger decade called Sod60! and a book on diet – Sod It, Eat Well!.
Matthew Drysdale
Director, Carterwood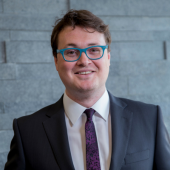 Matthew is a chartered surveyor who joined Carterwood in 2013 and was promoted to associate director in 2018. Matthew is an experienced agent and specialises in investment and development transactions across both the care home and older people's housing sectors. Over the last year, he has been involved in agreeing a number of development sales on proposed retirement communities across the UK to support both private sale and rental models. He also regularly speaks on behalf of Carterwood at major care sector events. Matthew graduated from the University of the West of England in 2011 with a first-class degree in Business in Property.
Nick Abbey
Chair, ARCO Standards Committee
Nick Abbey is the Chair of the ARCO Standards Committee, responsible for ensuring that ARCO members comply with the ARCO Consumer Code. Nick was CEO at the ExtraCare Charitable Trust, the UK's largest developer of affordable retirement villages, from 2010-2015; in that time, he was invited to speak about the Trust's work at conferences in Australia, Hong Kong, Singapore and South Africa and took the opportunity to learn from good practice there. Prior to ExtraCare, Nick held senior housing management roles with housing associations and local authorities and is a former vice chair of the National Housing Federation. Nick currently chairs two housing associations and is a non-exec Director at Civitas Housing Advisors.
Dr Alan Woods
ARCO Lead Assessor, The Consultant Connection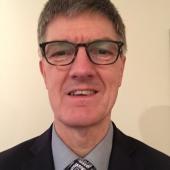 Alan Woods leads the Compliance Services Practice of The Consultant Connection Ltd. He helped ARCO develop its Consumer Code and Compliance Framework, and has managed ARCO's assessment programme from the outset, personally visiting some 150 communities and supporting ARCO's 30+ members in rolling out actions to secure effective compliance across their entire portfolios. His work for other trade associations includes supporting compliance programmes, strategy development and governance reviews. His early career was a national policy lobbyist for membership organisations.
Simon Spoerer
Adult Social Care Policy Design Team Leader, Care Quality Commision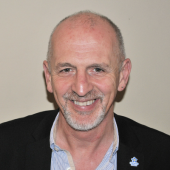 Simon qualified as a social worker in 1980 and worked in the field and as a social work manager for 9 years. He became a social care service inspector in 1989. Since then he has worked as an inspection team manager, university lecturer, and for the last ten years as a methodology developer and policy manager for CQC. Simon led work on improving the regulation of care provided to people living in their own homes. He currently leads on enforcement policy and is developing a proportionate new model for regulating micro care at home enterprises, as well as retaining topic leadership for specialist housing for older people.