Speakers for this year's conference will include:
(further speakers to be announced)
Caroline Dinenage MP
Minister of State for Care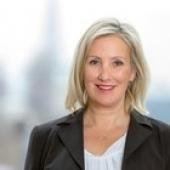 Caroline Dinenage was appointed Minister of State at the Department of Health and Social Care on 9 January 2018. Caroline was Parliamentary Under Secretary of State at the Department for Work and Pensions from June 2017 to January 2018. She was Parliamentary Under Secretary of State for Women, Equalities and Early Years at the Department for Education from July 2016 to June 2017. She was elected Conservative MP for Gosport, Stubbington, Lee-on-the-Solent and Hill Head in 2010. The minister's responsibilities include: overseeing all aspects of adult social care, including dementia, loneliness and disabilities; hospital care quality and patient safety; community health services; and health and social care integration.
Sir Muir Gray, CBE (Keynote Speaker)
Director, The Optimal Ageing Programme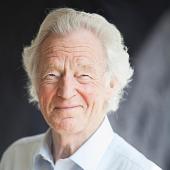 Muir Gray started his career at the City of Oxford Health Department in 1972, focusing on disease prevention, and developing a local, then national programme of work to promote health in old age, at a time before the implications of population ageing had been recognised. He developed a number of national initiatives, designed to prevent hospital admission and facilitate hospital discharge, publishing a report on the relationship between housing and poverty and the excess winter deaths and serving as Secretary of ASH Action on Smoking and Health He has also developed all the screening programmes in the NHS, for pregnant women, children, adults and older people and services to bring knowledge to patients and professionals including NHS Choices and the Centre for Evidence Based Medicine in Oxford. During this period he was appointed as the Chief Knowledge Officer of the NHS and was awarded both a CBE and later a Knighthood for services for the NHS. He set up the Centre for Sustainable Healthcare and the Oxford Centre for Triple Value Healthcare and has published a series of "How To" handbooks. He is a Visiting Professor in Knowledge Management in the Nuffield Department of Surgery, and a Professor in the Nuffield Department of Primary Care Health Sciences where he leads work on Evidence Based Medicine and Value He set up charities to promote urban walking and an Oxford based Centre for Sustainable Healthcare and works with NHS England and Public Health England to bring about a transformation of care with the aim of increasing value for both populations and His other mission is Living Longer Better through the prevention of frailty and dementia based on the evidence that ageing by itself is not a major cause of problems till the mid-nineties, setting up the Optimal Ageing programme at Oxford and publishing a book for people aged seventy called Sod 70 ! one for the younger decade called Sod60! and a book on diet – Sod It, Eat Well!.
Nick Sanderson
Chief Executive, Audley Group and Chair, ARCO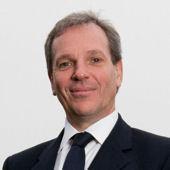 Nick Sanderson was unanimously elected as ARCO's new Chair in October 2017. Nick Sanderson is founder and CEO of Audley Group the UK's largest developer and operator of luxury retirement villages. In the early nineties he created Audley to develop a portfolio of private retirement villages. The first two award winning schemes were in Tunbridge Wells and Harrogate. In 2008 he formed a partnership with Moorfield Group. Audley now has 20 schemes in its programme with nearly 1800 units. The company has over 2000 customers and over 650 staff. In the Spring of 2016, Audley launched Mayfield Villages to provide the Audley offer at a more affordable price, the first village is being developed in Watford. Nick is a regular speaker at national and international conferences and a contributor to several publications. He has acted as an advisor to public and private sector organisations.
Jane Ashcroft CBE
Chief Executive, Anchor Hanover and Vice-Chair, ARCO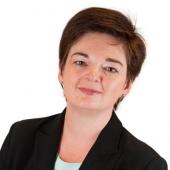 Jane joined Anchor in 1999 from BUPA, which had acquired Care First plc where she was Personnel Director. She was appointed Chief Executive of Anchor on 9 March 2010. Prior to joining Care First she held HR and governance roles with Bromford Housing Group and Midlands Electricity plc. Jane is a Trustee of The Silver Line, a helpline for older people and a Non-Executive Director of Dignity plc. She was a founder of Associated Retirement Community Operators, representing the growing market for retirement village provision in the UK and is currently Vice Chair. Jane is also Vice Chair of the National Housing Federation which represents housing associations in England. Jane is a Fellow of the Institute of Chartered Secretaries and a Member of the Chartered Institute of Personnel and Development. She was awarded a CBE in the 2013 New Year Honours for services to older people.
Nigel Sibley
Chief Executive, LifeCare Residences Ltd.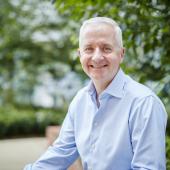 Nigel has been with international retirement community operator LifeCare Residences as UK CEO since 2016. His career path has combined elderly care, housebuilding and hospitality management which are the cornerstones for retirement village success. He held senior management roles with McCarthy & Stone plc, Rank Group plc, Ferguson plc as well as owning and growing his own domiciliary care business. LifeCare Residences' distinctive and internationally proven retirement village concept has been brought to 3 locations in the UK with superb results, and is the platform for the company's committed growth plans in London.
Avnish Goyal
Chair, Hallmark Care Homes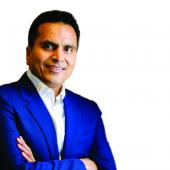 Avnish Goyal is the Chair of Hallmark Care Homes, which provides industry-leading, residential, nursing and dementia care to over 1000 residents across 18 locations in England and South Wales. He is also the Chair of Care England which is the leading representative body for independent care services, a Trustee of The Care Worker's Charity and runs the Hemraj Goyal Foundation with his wife Anita. Avnish bought his first care home in 1997 and since then Hallmark Care Homes have won over 80 awards including, 'Care Group of the Year' in 2014 and 'Care Personality of the Year' in 2015, a title which Avnish scooped personally for his contribution to the care sector. Following this in March 2019, Hallmark were presented with their eighth Pinders Healthcare Design and were also given a special award for their 'Outstanding Contribution to Care Home Design.' This would not have been possible without Avnish's passion and determination to provide state-of-the art living environments for older people.
Phil Bayliss
CEO of Later Living, Legal & General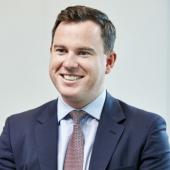 Phil is responsible for heading up Legal & General's strategic investment into the Later Living sector. Investing the Group's principal balance sheet into the delivery and operation of a new generation of retirement housing, this not only creates long term value for L&G's shareholders but also helps to address the spiralling health and social care spend that the UK faces as a result of lack of housing for its ageing population. As part of this, he led its entrance into the sector in 2017, through the acquisition and establishment of Inspired Villages Group, providing much needed age-specific accommodation in out of town and rural settings. Today, the Inspired Villages business has nearly 200 employees and capital commitments of half a billion pounds across its seven villages. More recently, in May 2019, Legal & General launched a second later living business – Guild Living – its new urban concept. Catering for the growing number of over 65's who currently live in, or want to relocate to, a major UK town or city, Guild Living is backed by a team of global experts in design, development and wellness, and plans to deliver over 3,000 new homes in urban locations over the next five years. Phil was previously head of transactions, with notable deals including CALA Homes, MediaCity and LGC's first BTR schemes. He has over 15 years' experience in the property sector, joining Legal & General Investment Management in 2007 from AMP Capital.
Janice Chia
Founder and Managing Director, Ageing Asia Alliance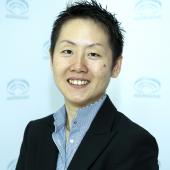 Influenced by the changing needs of her elders, Janice was inspired to start Ageing Asia to drive and nurture opportunities and the development of innovation and solutions that address the evolving needs of the rising ageing population in the region. Having accumulated a vast experience from visiting over 300 residential and aged care homes from over 15 countries since starting her practice in 2009, Janice has been actively involved in consulting organisations seeking global best practices in housing, health and care models that can be translated for the Asian market. She has also been quoted regularly in the media, such as the BBC, on Asia Pacific business trends in ageing. Janice has also launched several industry initiatives, including, ASPIRE55 Singapore – Asia's first virtual retirement village, a wellbeing community that offers a combination of social, health and care services, but enables members to continue living in their existing homes.
Katherine Rose
Group Marketing Director, Audley Group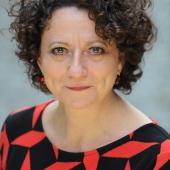 Katherine is Group Marketing Director for Audley Group the UK's largest developer and operator of luxury retirement villages. She joined Audley in 2011 and is responsible for Brand, Insight and Strategic Development across the Group and for both premium positioned Audley Villages and Mayfield Villages, the new mid-market product. Now with 19 villages and 10-fold revenue growth in the last 4 years Audley has significant plans for further expansion. With previous experience marketing to older people at BBC Worldwide and Reader's Digest, Katherine is passionate about understanding this customer group, taking a consumer insight-led approach to delivering products, services and communications. This way of thinking is central to Audley's vision and underpins its award-winning villages. Katherine has a background in brand management and consumer marketing within consumer goods, media and retailing sectors.
Rob Whetton
Deputy CEO and Director of Finance, St. Monica Trust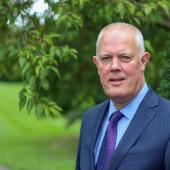 Rob has worked in the Retirement Community sector for 19 years and has been involved in the purchase, design, construction, establishment and operation of each of the Trust's sites, including the new Chocolate Quarter service between Bristol and Bath.
Rhona Smith
General Manager, Hampshire Lakes Retirement Village Anchor Hanover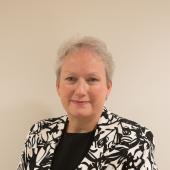 Rhona started her career in care with part time jobs with both Reading Borough Council and Oxfordshire County Council embracing their values of independence at home. After a brief spell with a care agency and with the Sue Ryder organisation, Rhona joined Retirement Villages at their riverside village in Henley on Thames. Retirement Villages were very encouraging and engaged with all their staff bringing out their potential. Working with the care team Rhona was Village Manager for eight years before taking up a new challenge with Anchor Hanover, at the beautiful Hampshire Lakes Retirement Village in Yateley in Hampshire. Working closely with a great sales team, commissioning and construction team and with all the support of her Anchor Hanover colleagues, it opened for business in December 2015. Rhona says, "It has been one of the most enjoyable challenges I have taken on which has resulted in great teams working together to make it the success it is today."
Michael Voges
Executive Director, ARCO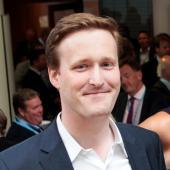 As Executive Director, Michael is in charge of overseeing the delivery of ARCO's strategy on a day-to-day basis. Michael has worked with ARCO since its formation in 2012. He successfully led Cordis Bright's work on providing the ARCO Secretariat until July 2013, and was appointed as ARCO's first Executive Director in August 2013. Michael was a public sector consultant for 6 years, having previously worked as a journalist. He holds a BA in Social and Political Sciences from Cambridge University, and an MSc in Comparative Social Policy from Oxford University.
Shandi Petersen
Deputy Director, ARCO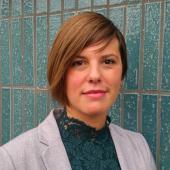 Shandi works with ARCO's directors to deliver our strategy, and coordinates ARCO's ten Vision priorities. Shandi has worked with ARCO almost since its inception, providing support during its formation in 2012-2013, and joining the Executive Team in August 2014. Shandi is a social psychologist who has worked across health, social care, and education in the UK and abroad. She holds a BA in Psychology from the University of Calgary and an MSSc in Social Psychology from the University of Helsinki.